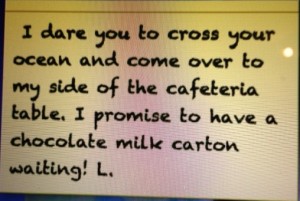 THINK Sticky Note!
When
Bethany Jett
of
T

he Cinderella Rule
asked me to participate in a Blog Hop, my only hesitation was if it involved a public display of jumping. Because I can jump. Your basic lifting of both feet off the floor, but if you knew the history behind my long-jumping track days, let's just say, you wouldn't want me on your team. Yeah. Not a good memory.
I met the gorgeous Bethany Jett in Chicago during a MacGregor Literary weekend and because she was wearing purple, I knew we would be friends!    

It helped that we both love teens and have a heart for teen girls and their journey through some of life's toughest years. Bethany's soon to be released book gives girls a map to navigate the crazy world of young love. And all things dating. And I'm all about Young Adults and healthy relationships so when she asked me to Hop on…
I said yes! And so below, you'll find my answers to the questions each of the authors has answered or will answer as the hop keeps happening. So swing back those arms, bend your knees, and take a leap into a sneak-peek of my writing world. And make sure to hop on over to the other writer pages and discover some stellar story tellers!
What are you writing?
Where did the idea come from?
The truth is that I wrote a book about a guy who was keeping his girlfriend a secret. But I didn't understand what could be so crazy about her life that he couldn't tell anyone. Then halfway through that first book, I wrote the first chapter of
Swimming Through Clouds
in hopes to discover what her story was. And I confess, I finished chapter two in that first sitting and had myself a good ol' fashioned, had-to-be-there cry.
Genre: Young Adult Fiction
What actors would play your characters in a movie version?
If we're talking, Hollywood Hotties, in this case, we'll venture over to Bollywood!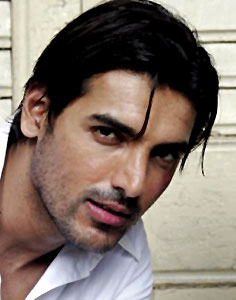 John Abraham would play Lagan.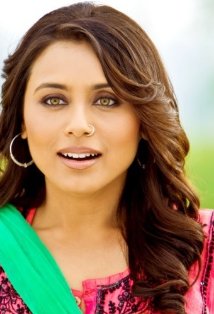 Rani Mukherjee would be Talia!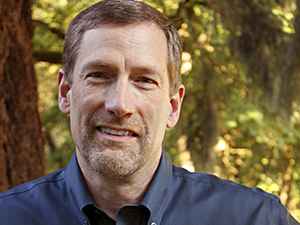 I met Chip last year at a writing conference in St. Louis, and he swears I spoke clearly and pitched my book well. I just remember the stuttering and shaking in my heels part. Chip is a multi-published author and continues to write a witty and informative

blog

on the ins and outs of publishing on top of running MacGregor Literary. Yup. I'd say he's a busy man, but he makes time for his authors.
What's your story about?
Short Synopsis:
Swimming Through Clouds is about a Post-it that note sparks a sticky romance between two unlikely friends.Meet Talia Vanderbilt, high school transfer student with one thing on her mind: to blend in with the walls. Enter Lagan Khan, basketball captain and mathlete, with one hope: to befriend the new girl. With a little help from Post-it notes, Lagan manages to peel open Talia's heart only to discover a treasure chest of pain—gems that cut deeply—a bed-ridden brother, a deceased mother and an abusive father. Will Lagan's patience and persistence be enough to invite Talia out of her hurt to swim through the clouds and discover friendship, healing and maybe even, first love?
How long did it take to write that first draft?
Let's just say that this story poured out of me faster than I could say masala-marinated chicken. I think I typed the first draft "The End" period in four months. 
What other books in this genre compare?  
You Don't Know Me by David Klass
A Thousand Splendid Suns by Khalid Hosseini [*Inspired me big time!]
Bollywood Babes by Narinder Dhami (Of Bend it Like Beckam)
And this one is going to sound cheesy, but
the High School Musical series with a little more serious and a little less song and dance! 
Who or what inspired the WIP?
I'm convinced, that love, true love, can reach the deepest of wounds and offer even a person with the most painful past a taste of hope and an outstretched hand and heart to venture out of the hurt, if only for a moment. Wew. That was a mouthful!
Anything to add?
Wondering if I start my annual Shutterfly photo book. Right. Now. Will it make it down south in time to my parents for Christmas!?! Why did I procrastinate??? 
Next Week's Hopper:
Some other awesome writers you should check out:
Stephanie Pazicni Karfelt of
The Glitter Globe
[Visit expecting to giggle! And maybe even win a slinky dog with candy in it!]
Katie Ganshert who recently came out with Wildflowers from Winter and has a new book, Wishing on Willows coming out in 2013! Katie is all kinds of coolio and a really good writer!
Melissa Tagg who comes out with her Romantic Comedy Made To Last SEPTEMBER 15, 2013. And this chick's blog makes me laugh! Every time.
Jenny B Jones. Every book I've read by her I loved! She finds my funny bone even when I'm not in the mood to laugh!
AND last but not least, another Bethany! Bethany Macmanus who blogs at A Noise in the Night! Check her out!
***
And you? Who would you choose for the lead roles if you directed a movie of your favorite book? What's on your Christmas wish-list to get this season as an E-book or paperback? Which movie are you looking forward to more? The Hobbit or Les Miserables?
Dive Into Another Waterfall: