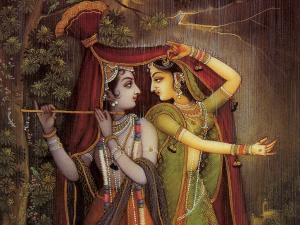 "Are you a writer?" pops up on my computer screen about a month ago.
Ummm? Depends on who's asking.
"Yes." I type my reply. I suppose it couldn't hurt to tell this stranger since it's not like I'm telling him where I live or that I'll be vacationing in Bermuda from August 7 though the 15th, the perfect time to rob my house. 
"Are you published?" Next question pops up.
I should ask you the same thing. Or at least, Hello, what did you say your name was? 
"Funny you should ask," I type, "My first book, Swimming Through Clouds, launches this June."
"Great. Would you like to read a little bit at my book reading event?"
As in, out loud? And, wow! Really? Me? 
"Sure. I mean, yes! I'd love to. What did you say your name was?"
"Ashok Ramani. Just launched my book: 'The Day My Brain Exploded.'"
Sounds… messy. And the fact that Ashok wrote about it suggests he's well on his way to recovery. Possibly better than before his brain injury. 
I'm skimming the opening pages of his memoir on Amazon as I'm sure he's checking out my website to make sure we're both legitimate and not some kind of scam, wannabes. Yep. He checks out. And from the looks of it, he's making a splash in the publishing world with a humorous rendition of his face to face with life and death moments and his road to recovery. And he more than survives. He lives to tell his remarkable story. 
Well, tomorrow's the big night, and I wanted to invite you out to the city, New York, that is, for a night of fun and Masala in Prose.
Bushra Rehman will be reading from her first novel she's launching this summer as well! So the three of us will introduce ourselves and then give you sneak peeks at our stories.
Must admit. For all the times I read out loud to the girls and their peers at school, parent-lead story times, you'd think I have had enough practice for such a venture. The audience will be a little different than a carpet full of squirmy kids. But ready or not, time to take the plunge, stand up, and boldly declare, "Yes indeed, world, I am a writer!"
Hoping I don't stutter too much. Thinking I'll refrain from drinking any wine before reading, to keep from slurring. And the whole goofy voice changes to portray different characters. Scratched that. Only supposed to read for five minutes. How hard can it be, right? Just need to make sure I end the excerpt at a good spot. And have to make sure I don't say something goofy like, "The End." Obviously!
Truth is, as nervous as I am, I'm also super excited. To meet other writers and those interested in reading South Asian authors. And ultra excited to share my story. Worse case scenario, I get practice for the next one. Best case, I leave the readers wanting. For more. Of Swimming Through Clouds.
Diving in. Come with me, won't you!
***
Are you busy Thursday Night? In the vicinity of New York City? Jump on the subway and meet me at the CultureFix Gallery at 7:00PM! Can't wait! 
On a side note, if you miss this, don't fret. I'll be doing several events in June and the summer when Swimming Through Clouds comes out.
Dive Into Another Waterfall: