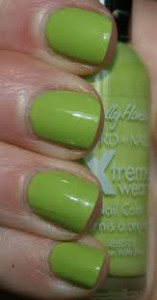 Ever feel that itch, that urge, that tug inside to change something? It could be your scenery, your haircut, maybe you crave a new identity, even a new phone cover would help at this point. Ever been bored, or exhausted or numb, from your current set of circumstances?
Maybe you just finished up your school year and you're not sure what summer has in store for you. Or maybe your summer already seems to be dragging out like a long string of the same hot day over and over again, like in the movie Groundhog's Day.
Well, you don't need to be Jason Bourne and grab a different passport from your safety deposit box to jazz things up. But it is up to you to get out of your rut. Sitting around wishing things would change won't do the trick.
Now some of you change your address or hair color as often as others of us change our socks. To you, there's no need to make drastic changes, you already do that, daily. But for the rest of us there's something refreshing, maybe even daring about trying something new. Summer can be a lazy time to fall into old routines, or a chance to change your perspective and relight your inner spark. It's up to you. Which one is it going to be?
Here are a few ideas to get jump-started:
Change up your workout. Normally do PX90? Get outside and go for a run through the woods. The change of scenery and fresh air will revitalize your body and soul.
Eat a new food (a new flavor at Orange Leaf doesn't count – something totally new).
Listen to a Pandora station you've never listened to before for at least an hour while you clean your room, bake cookies or paint your nails. Who knows? You might discover your new fav band.
Switch chores with a sibling/roommate/housemate.
Always read from the same devotional? Try a new one OR try diving into a book of the Bible you're not familiar with – Psalms are a good place to start. I happen to love the letters of Paul.
Try something in your area you've never tried before – attend the free concert in the park, splash in the fountain, visit the museum, hike a trail.
Go to a different coffee shop and order a different drink – you can do this.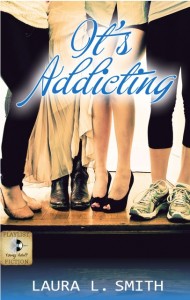 Read a book by an author you've never read before. Better yet, if you always read nonfiction try out a novel. If you're a fiction fanatic grab a travel guide about a place you've always wanted to go, a biography about a person you admire or a how-to book on something you've always wanted to learn. Hint this may inspire more changes. You might even try my newest novel, It's Addicting, the story of four college roommates who are falling into some ruts of their own, and need something to snap them back onto the right path.
What about you? Any other ideas on how to spice things up?
***
Laura Smith is a Young Adult fiction author and speaker with a passion for helping young ladies thrive and see their beauty, both inside and out. Her faith in Christ shapes her stories and her stories shape teens. Check out more at her website: http://www.laurasmithauthor.com and follow her on Twitter.
Dive Into Another Waterfall: