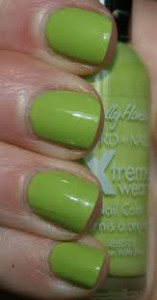 Ever feel that itch, that urge, that tug inside to change something? It could be your scenery, your haircut, maybe you crave a new identity, even a new phone cover would help at this point. Ever been bored, or exhausted or numb, from your current set of circumstances?
Maybe you just finished up your school year and you're not sure what summer has in store for you. Or maybe your summer already seems to be dragging out like a long string of the same hot day over and over again, like in the movie Groundhog's Day.
Well, you don't need to be Jason Bourne and grab a different passport from your safety deposit box to jazz things up. But it is up to you to get out of your rut. Sitting around wishing things would change won't do the trick.
Now some of you change your address or hair color as often as others of us change our socks. To you, there's no need to make drastic changes, you already do that, daily. But for the rest of us there's something refreshing, maybe even daring about trying something new. Summer can be a lazy time to fall into old routines, or a chance to change your perspective and relight your inner spark. It's up to you. Which one is it going to be?
Here are a few ideas to get jump-started: Continue reading →