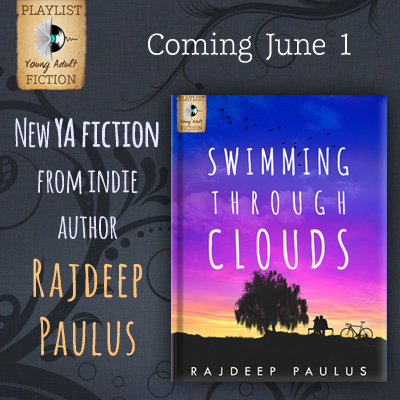 So, in case you don't have one foot in every Social Media door [yeah, some of us walk on all fours!] you might not know where I've been hanging.
Here are a few hot spots from the past few weeks in case you're looking for that girl named, Rajdeep, call me "Raj," Paulus.
For starters, had a little spotlight thanks to the sweet team over at:
and
LAURA KURK's Su-weet Blog! where Glass Girl's author took the time to ask yours truly a bunch of questions, and this girl who wears her heart on her sleeve, put her sleeve out there. Enjoy!! And thanks so much Laura, for taking the time to give me such a gracious and firework intro!
***
And you? What would be your dream job if there were no limits? Money, time, sky or otherwise? Have you ever won anything in an online GIVEaway?? Keep an on-line ear out cuz in a couple of weeks, Laura and I are kicking off a "Perfect Clouds YA Blog Tour," to kick off the launch of the JUNE Playlist Fiction Releases, Swimming Through Clouds and Perfect Glass! Full of Blog hops and supa-fun book Swag GiveAways! You won't want to miss it!
Dive Into Another Waterfall: