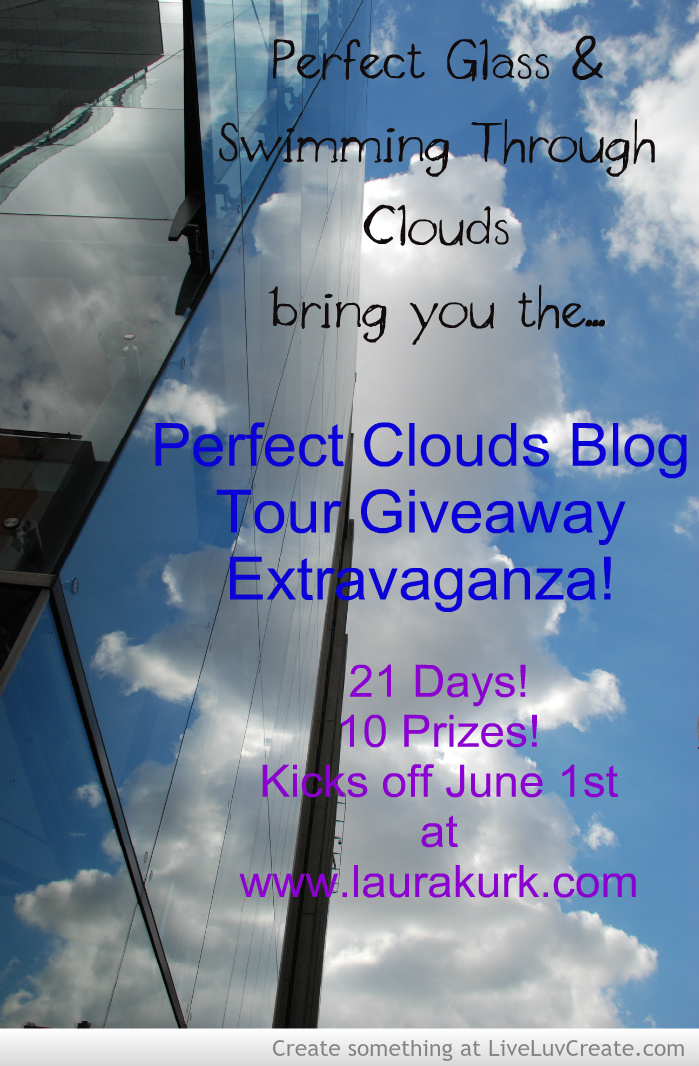 Twenty-One Days!
10 Prizes!
Starting JUNE 1st!
Get your Summer YA Read ON!
You don't want to miss this!
Follow the tour and you'll uncover fun facts about the authors Laura Anderson Kurk, of the beautifully written Glass Girl and equally poignant sequel Perfect Glass, and Rajdeep Paulus, debut author of Swimming Through Clouds and their novels.
Each day, the amazing Blogger team will share fun facts, quote graphics and daily uncover pieces to two Story Puzzle Pictures that ultimately share lines from Lagan and Henry. Something the boys would want to someday tell Talia and Meg, respectively.
*JUST don't forget to scroll down all the way so you DON'T MISS the Raffle!!  Continue reading →