Hi All You Lovely Readers out there!

Looking back on this first full year of Blogging and writing, I am amazed at how much we've been through. Together. As I continue to throw my life up on-screen, you surprise me, time and time again, by returning to read about my journey, share in my joys and heartaches, and write back to let me know I'm not alone.
This past year, you joined me on many waterfall adventures, both local and across the country. You ventured out on plenty of date nights with hubby and me. And you even came camping with my family and me! Thanks for keeping me company on the hike up Gunstock mountain and looking out onto the Atlantic off the shores of Acadia, Maine.  
You joined me as I Plumbed into waterfalls of music when I took a shot at interviewing bands, both classic and up and coming. You met Mandisa, Group1Crew, Britt Nicole, Epic Season, and Brad Dring of Rapture Ruckus. Yes, that's the band at SoulFest that shut the place down when the indoor venue couldn't contain their rocking New Zealand beats! You even took a few minutes from your day to hear my aspiring four year old bust out with Britt Nicole's "All This Time." 
You walked me through the highs and lows of marriage, sharing in my fourteenth anniversary NYC date as well as celebrating my parents 45th anniversary with me. You also sighed with me as I shared some of hubby and my struggles, especially the hardest things to share in marriage. And you even took a peek at anniversaries of yesteryear and took a dive with us on our Underwater Valentine's Date.
You also came to the movies with me. A lot. From Hunger Games, to Trade of Innocents to the crazy afternoon I almost got punched out over popcorn. And then there was the new Spiderman, the final Batman, Wreck it Ralph, and the surprise letter from a real live movie Producer, Laura Bolthouse of Trade of Innocents!
Out of the cinema, into my own world of imagination you joined me as I started sharing stories on Fiction Fridays. Hope you enjoyed meeting Caleb on his way to Vegas and reinvented Deanna and the woman who was so thankful I told her No. Did you find your mistletoe this Christmas, dance around a tree of white lights or meet Mary as a teen living in today? My favorite fiction moments were sharing the first two chapters of The Color of Tomorrow with you and giving you a glimpse of my first novel Swimming Through Clouds on a fun little Blog Hop I jumped into.
You spent several days getting to know my family more. My dad, who was featured on CNN's iReport on Father's Day, my second Dad, who has spent this past year struggling with the grueling diagnosis of Alzheimer's, and my humorous Grandma, whom I said farewell to this past March. Oh, how I still think about her often and miss her hearty laugh. She was such a great story-teller and one of my inspirations to be a writer.
You also wept with me as hubby and I visited the 911 Memorial for the first time, as we walked through the devastating tragedies of Colorado and Sandy Hook. And the losses hurricane Sandy gave me a chance to share hubby's personal encounter with Hurricane Andrew in 1992.
You followed me through the ups and downs of our goal to build a Tree House, attempts to move the tree house and then our hopes to save our tree house. The results are pending, but we are not giving up without a fight. Because one thing we learned after a year of emotional highs and lows, victories [Tough Mudder-style] and struggles [even in the bedroom], losses and finds. Anything worth keeping is worth fighting for. And there is one thing you can never lose! One thing so worth finding, it will never lose you once you give it a chance!
Thank you from the top of my waterfalls to the bottom of my heart for continuing on this journey with me as I continue to gain boldness and answer the question, "So what about you?" with a smile and four words I love to say, more and more. "Me? I'm a writer."

Looking forward to 2013 and sharing another year of adventures with you. I promise to keep seeking waterfalls. And I hope you will keep returning to dive into them with me. Because this journey called life was not meant to be traveled alone. So let's make like Bilbo, the beloved Hobbit, and dream big dreams, jump on the trail of unknowns with friends new and old, and press on, even when we have our doubts.
I love that final scene in Peter Jackson's first part of The Hobbit, when Thorin lists all that he thought Bilbo would amount to and then concludes, "I've never been so wrong in my entire life." Because I think he sums up life perfectly. It's full of surprises. And I know, 2013, holds plenty of surprises around every corner of every day.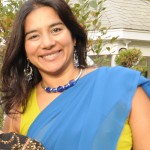 See you next year, all you lovely Readers. Dream with me, won't you. Because adventures, surprises, and life await.
Happy New Year!
To another year of stories!
Grace, Grace,
*Hugs*
-Raj
P.S. Are you doing the Twitter, Facebook and Pinterest things? Let's connect on Twitter, Facebook and Pinterest then!

**Was there a particular BLOG that stood out to you? Is there a topic you'd like to read my take on? Please don't say Politics! 😉 Are you the New Year's Resolution type or do you consider Jan 1st, just another day?
Dive Into Another Waterfall: