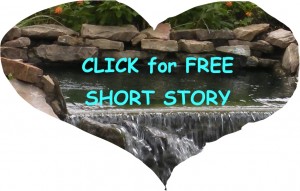 Hi All!
Exactly a year ago, I approached all of you with my hands clasped and my words a begging: "Please JOIN MY BLOG!" Remember that?
And so many of you *155 exactly, took a chance on me and my crazy dream to be a writer and signed in. And I am so grateful for each and every one of you. And for all of you who don't do the whole 'joining blogs' thing, but continue to pop in and search for waterfalls with me.

Words cannot express how much I cherish each and every one of you. ♡♡♡
So here we are again. At a new crossroads in my journey. I have officially moved to the other side of the Cyber world when I transferred my blog from Blogger to WordPress. Fortunately, all my content and comments on stories came with me, no problem. Unfortunately, the transition dropped my most precious gift: Your Email Addresses.

Sooooo… I know you know where there is going. Continue reading →