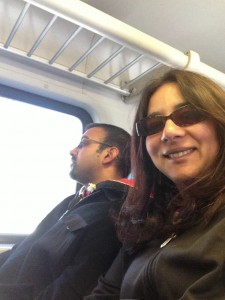 "Five minutes. That's all you get. To be on any digital device today. Else… Else I'll just go home." Hubs has made one thing clear.
So on this bright sunny Thursday morning, I bring to you my five minute blog series … Part One: Chasing the train.
We made it. That's all that matters. As we board the LIRR to head downtown for my nearly birthday date hubs asks me,
"Top or bottom?" The LIRR has two levels.
"You know I like ….
Oops. Five minutes are up.
To be continued…
What would you do if you only had five minutes? Which website would win your time and attention?