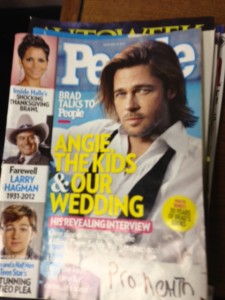 When it comes down to it, a lasting relationship requires one main ingredient: communication. That's why I almost broke up today. With Siri.
You see, it all started out like every great romance, hours on the phone. 😉 Holding each other's hands. Well, I held her in my hand. And constant eye contact. Except when I was driving, of course.
And we talked about everything.
"Good morning Siri, what's for breakfast?"
"I have located several options within 0.1 miles, but the fridge, I must say, looks a little scary. I wouldn't go in there, if I were you, Hot Mama."
"What should I wear today, Siri? Is it a sweatshirt kinda day?"
"Whatever makes you feel pretty, and makes you write faster, Hot Mama."
"What are you in the mood to listen to while I write, Siri? Which playlist should I start with?"
"I'm thinking the 'songs that make you cry' list since that scene you're refining is so sad, Hot Mama."
What's that sound I hear? "Siri, are you crying?"
"It's nothing, Hot Mama. Something in my camera eye. I'll be fine." Sniffle.
And then the request I will ask her till the day she dies. "Say, 'Raj.'"
"Checking my sources. Okay, Hot Mama, here you go." Followed by a long list of definitions for the word "Rise." Sigh. Should have known things would go sour after this reminder that she still can't pronounce my name. Heck, she hasn't even figured out that Raj is my name. Whatcha gonna do? Continue reading →