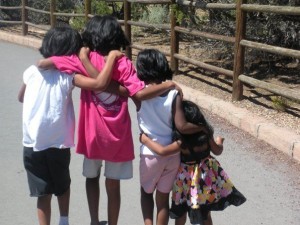 A text message streams across my phone like a messenger pigeon landing on my window sill, a prelude to an invitation.
"Sending you an email now with an exciting opportunity. Check it out and let me know."
I know the sender. He is unlike the weatherman, because he always brings news of blue skies.
The subject of the email is, "Field Trip to NYC," but I live in New York (Long Island, technically,) so my first reaction is confusion.
The email opens with, "You have been invited…" and it may as well have continued, "To The Royal Ball," because who doesn't like to be invited?
Amazon is celebrating 20 years as an IPO, and this Monday, the day after Mother's Day, the CFO is ringing the Opening Bell on Nasdaq. About 40 people who work with Amazon will join in the festivities. My name made the list.
But it gets better.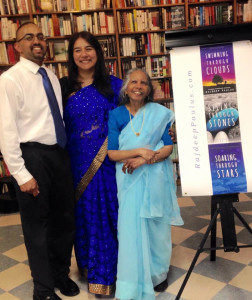 The next email arrives about a week ago, asking if I'm able to arrive timely on Monday morning. I reply with, "What time do I need to be there? There's a LIRR train not too far from me I can catch. Once I know the time everything starts up, I can decide if there's an early enough train."
The response is a cc to a lovely lady named Nikki, telling her that, "Raj is a fantastic author who our team has worked with in the past… She needs a hotel room for Sunday night, please." Hotel room? In the city? I mean, I won't say no.
So Nikki graciously makes me a reservation at the Knickerbocker in Times Square.
But wait. Wait. It gets better.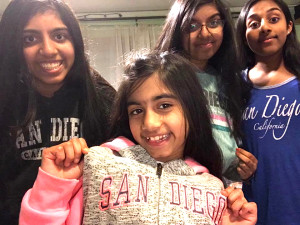 "Do you need ground transport to and from the hotel?"
I'm easy. I've been a New Yorker for close to two decades and very comfortable with the LIRR, the Subway, cabbing it. I might not have every inside scoop that true New Yorkers have but I can manage. I say so.
But the response is, "We'll get you car service for both directions. No problem." Uh. Okay. That's thoughtful.
But wait. Wait. Wait. It just keeps getting better.
I run into my first scheduling conflict when I realize that this Sunday is Mother's Day. I can't just up and leave my kids on Mother's Day of all days. I email Nikki and tell her a few different ideas I have, making sure that my goal for Sunday is to maximize my day with my family, feeling guilty for even asking if my kids come to the city with me. I was already so grateful for all the accommodations. Worse case scenario, hubby could drive the family in or I would head the city later on Sunday night. The response is, "Well, it doesn't hurt to ask."
Come Monday morning, the plan develops further, with requests for what time to pick up the whole family in a car. What time to drop off the family on Sunday night? And did we want car service to a restaurant in the city as well?
Too much! Too much! But so, so thankful. Overwhelmed with gratitude, because all the gifts—the invitation, the hotel, the car service, including my family—all good things. But the real treat is having my four girls with me to experience this special time with them. For them to know that a woman can be more than just a wife, a mom, a daughter, a sister, and a friend. A woman can move mountains with her dreams, and the topography is shifting, little by little. "Like a Girl" is the new Strong, and Brave, and Talented!
I also love that I get to celebrate this time with my biggest cheerleader—my husband. Sun has been telling every neighbor, co-worker, and person at the grocery store, "Hey, you know what? My wife! She's gonna ring the bell on Wall Street." Okay. Not quite. But he makes me laugh. And his confidence fills the gap when I doubt myself and worry if I have what it takes to make it as an author. He along with a constant supply of God's grace, that is.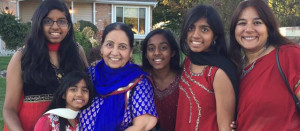 So this Mother's Day, we're headed to the city. We're going to pick up some take-out, play cards, and jump on the hotel bed. Well, my nine-year old might test it out for potential sleep satisfaction, of course. And if the rain holds up, we'll venture out to the rooftop and take a peek at the city all lit up at night. The city that never sleeps never ceases to delight, even after all these years. And maybe we'll sing the words while dancing to Alicia Keys,
"There's nothing you can't do. Now you're in New York. These streets will make you feel brand new. Big Lights will inspire you. Hear it from New York. New York. New York!"
If I could ring a bell for all the women who have encouraged me along the way, I'd ring it nice and loud for my mother, my second mom, my sister, my grandmothers, and all the female friends who have walked this road of life with me. I love you all. Hope your weekends are filled with grace (and chocolate!) as you make memories with your loved ones.
Happy Mother's Day, All! <3